Happy Saturday! I've been nose-down all week on the second book in my duet, hitting the mid-point and realizing I have to go back to the beginning to sort out a few things before I can continue. Writing is a two-steps forward, one back process, it really is. So I'm taking a break to visit with you and recap some other things I've been up to.
Did you receive my newsletter this week and the offer for one of these postcards? If you're not subscribed, you can read my last newsletter here. It contains a bonus scene from No Longer Forbidden? I'm hoping to include more bonus content in future newsletters when I don't have a new release to announce.
If you would like me to mail you one of these signed post cards when Seduced Into The Greek's World hits the shelves, email me off my contact page with your postal address. I'll be sending them out in late May.
If you'd like to receive future newsletters, the easiest way to join is to enter my monthly contest here.
Do you like giveaways? I've also set up a Goodreads Giveaway for Seduced Into The Greek's World. Enter here: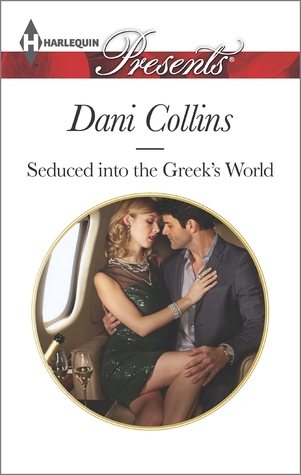 Enter to Win
Today I went into a mild panic when I realized how quickly time is flying. I have to help my daughter move out of residence at the end of the month, eight hours from here, come home, then the very next day drive eight hours the other direction for my mother-in-law's 85th birthday. That's a week before I leave for Dallas for RT. Did I mention I have a book to finish?!? And a vanity for the bathroom reno that will be another eight hour day lost when I drive to pick it up? I used to work with a woman who would say things like, "I'm running around like a chicken with its legs cut off." That will be me. Completely legless.
Oh, before I forget, some of the preorder links are up for His Blushing Bride!
You can pre-order on Amazon and iBooks here:
That's it for now. Must write. Have a fabulous weekend!