It's been a quiet week on the Western Front. We had our first snowfall, which means I shovelled for the first time this season. I did it once before it got too heavy and thought, This is nice exercise. By the second time I was less enchanted and by the third, in the dark, as it was turning wet and very heavy, I decided shovelling bites.
Website Tweaks
I'm very excited by some behind the scenes changes here on my website! I hope you'll check out my books page, which is much easier to navigate now. (Click on the list option on the right and you'll see the previous version, which has more detail, but I am greedy. I want to see all my covers with all my eyes!)
I'm also thrilled to now have a media kit and all my other fun extras on one page under Extras:
I have a few other tweaks. I would like a page of all my foreign covers, but that will take some time and effort to organize, especially if I add the links.
Please have a lookiloo around. I've switched up my About page to add some photos from old family albums and even my News page has been updated.
Other News
This also happened this week, and it's a bit of a story:
I live very rural so the courier does not deliver to my house. It's actually a whole thing that gives me the sweats. This is an true conversation with the driver that I had with him when I saw him on my street this summer:
Me: "Are you going to my house?"
Him: "I don't go that far."
Me: "It's just around the corner. Like a few hundred meters."
Him: "I don't go that far."
Me: "But I get a lot of parcels. When you leave them in town I have to drive 25 kms each way, an hour out of my day on my gas."
Him: "I don't go that far."
My girlfriend, minutes later, when I relay this conversation to her: "But it's just up there. A few hundred meters."
Me: "He doesn't go that far"
So he drops my parcels at a spa. Yes. A spa. Run by extremely nice people, but still. I work from home. I'm here to sign for boxes. But he doesn't go this far.
My entire family knows this topic gets me into a lather. On Monday, I was already eyeing the calendar, wondering if I was going to have to make some calls to find out where my books were. Then my son came home and he said, "Mom, I have a present for you."
It was my books. Which had been delivered to the spa on a snowy day when I would not have wanted to drive into town. Their daughter goes to school with my son and they hooked him up. (Not that kind of hook up!)
I was so thrilled, my son said, "Are you going to cry?" (I almost was.)
I've since set up a Goodreads Giveaway, but it doesn't start until Tuesday I think. There's a Murphy's Law principle with Goodreads Giveaways. If you want them to start right away, they won't get approved for days. If you set them to start a week down the road, they get approved overnight.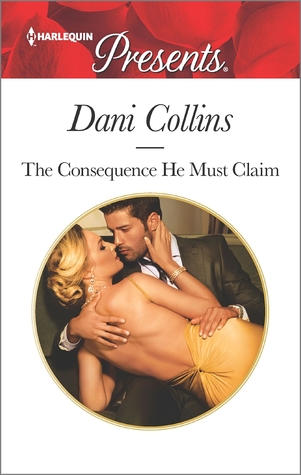 Enter Giveaway
99c - Final weekend!
Last chance to get this for 99c! The price goes up on Dec 1st.
Amazon: US | CA | UK | Aus | Nook | Kobo | iBooks | GooglePlay
I hope you had a wonderful week visiting with family and friends, maybe even got yourself some bargains? Have a terrific weekend and I'll check in soon with some #SampleSundays.
hugs,