I'll be back on the weekend with a new #SampleSunday for The Ultimate Seduction. Meantime, my fourth August book, The Secret In Room 823, is available in the UK, and up for preorder here in N.America, so I thought I'd offer the opening Thirteen lines.
What is The Chatsfield you ask? It's a fun, interactive online experience with a mystery to solve, characters to follow as they blog about dating and being an escort, cocktail recipes...
Honestly, I can't do it justice here. Pop over to read about it. There's a lot of different aspects to it, but I'm involved on the book side, specifically one of the short novellas that offer a peek behind the doors of the hotel.
And, because the first thirteen lines on the manuscript wound up cutting off mid-sentence and turned into way more than thirteen lines when I pasted it here, I've chosen the first thirteen sentences. Enjoy:
~ * ~
Gwen loved this walk from the elevator, when the slippery lining of her trench coat caressed her bare skin and the only sound was the crush of carpet beneath her heels in the quiet hallway. Occasionally she passed another guest, but this time of evening most had already left for their dinner and entertainment.
Her senses sharpened as she drew closer to her own entertainment. Her deep inhale caused warmed satin to shift against her nipples. Tingles of anticipation flowed down behind her navel into the place already heating between her thighs.
This was becoming an addiction, she knew that, and like every addict, she didn't care about anything except getting her fix. She knocked on the door.
He didn't keep her waiting. He never did. Not for the opening of the door, at least. Once they were into it, he could be a complete bastard and torture the hell out of her with making her wait, but she was always on time for their appointment and so was he.
Which a part of her wanted to interpret as him looking forward to their sessions as much as she did, but she was a realist, not a romantic. Her life was about rules and protocol and being polite instead of revealing your true feelings.
~ * ~
You can preorder this title as part of The Chatsfield Novellas Box Set (Vol.2). It's discounted as I write this to a low $3.68 for five books. Hurry, that preorder price won't last.
The rest from here on down is my usual contest info, how to win free books, etc. I'm goofing off most of today which has made me lazy with this blog post. You just can't get good help these days...
If you like to win free books, I always draw for a free copy of my new release from my list of newsletter subscribers. If you join through Dani's Masked Desires Contest you'll also be entered for the masks and will double your chances for an autographed copy of The Ultimate Seduction.
Deadline is August 17th. Here's the link to the rules and the entry form:
Dani Collins Masked Desires Contest 
Dani's Masked Desires Rafflecopter Entry Form
If you like contests, you might also want to enter my Goodreads Giveaway. I have three signed copies of The Ultimate Seduction available. Enter here: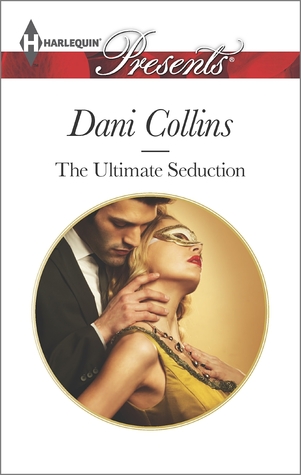 Enter to win
And yes, my June book, An Heir To Bind Them is still available.
If you missed the excerpts, you can read the #SampleSundays for An Heir To Bind Them here.
Want more than a sample? Theo and Jaya's story, An Heir To Bind Them is on shelves right now. Head out to your fave book store or purchase it online here:
Or Amazon: US | Canada | UK | India | Germany | Brazil | Spain | Italy | Japan | Australia 
and these fine retailers have it as well:
Nook | Kobo | ARe | BooksaMillion | ChaptersIndigo
Have a great day. See you for the next #SampleSunday on, honestly? Probably Saturday.