Advance praise for His Blushing Bride on Netgalley:
"I am not good with words, but this book is a must read.... Get it today, it will pull on your heart strings. It hooks, you from the first page till the end!" ~ 5 stars
Thank you to everyone who takes time to offer up reviews on Goodreads, Amazon, or simply telling a friend. It's so helpful to authors. We really do appreciate it!
I'm working hard to finish up the second book in my Presents duet. As I write this post, I'm about five thousand words from The End and I want to be finished by Tuesday, when I have to run out of town for a week.
It sounds like a piece of cake, right? I've written five thousand in a day before, but I don't want to jinx anything. I'm hoping that if I take my time and get it right, I won't have to rewrite the ending to death.
I have to prepare for the RT Convention, too, which is a week's worth of stressing about packing, but my brain just can't move past getting to The End. Then I'll start stressing about that other stuff.
For now, let's get you your:
SampleSunday
Last week we saw Piper's first glimspe of Bastian. Today we'll see his side of their first meet:
~ * ~
Bastion watched—and grinned—as Piper headed up the outside stairs on the side of the detached garage. The backs of her knees flashed from the short slit in her navy blue skirt. A stripe of red on the back of her heels matched the narrow strip of red that belted her white shirt. She was definitely working the hot teacher angle.
It was definitely working on him.
Even if she looked a shade too young for him. Not young, actually. If she was teaching she had to be mid-twenties. No, she seemed innocent. Inexperienced. Her reaction had been something like when his niece's girlfriends met him and fell into an instant crush. They tended to giggle and blush—which had been an exciting reaction when he'd been a teenager himself, but these days just made him shake his head at having ever been so young.
Not that Piper had acted quite that immature, but she definitely didn't have a handle on her reaction. Women her age, with a track record and an interest, usually looked at him with invitation. That, he liked.
If she'd waved him in with something like that, he would be upstairs with her right now. She was cute. Her blond hair looked glossy and soft, her brown eyes warm and confident despite the air of jittery shyness she projected. The way she'd angled her face told him she was self-conscious about the birthmark on her cheek, which maybe accounted for some of her wariness. He wanted to say, Forget about it. I already have.
He wondered how she'd react if he told her he was feeling all the same sparks and runs of heat, just hiding it better.
He hadn't expected that. He'd seen the twinkle of a set up in Piper's mother's eye as she'd offered their house, mentioning that Piper could use the help with the dog since she was so busy. There'd been a note of caution—protectiveness maybe—in Henry's tone as he'd agreed that of course Bastian could use their house.
Bastian had read the undercurrents and figured he'd be facing a woman of marriageable age, but Piper was no desperate spinster who needed her mother to find her a husband. That was serious temptation living a short fumble in the dark away. Good thing he knew how to keep a lid on his libido, because he was really tempted.
But he wasn't about to repay his hosts' kindness by banging their daughter. The Tierneys were obviously solid folk and Piper struck him as equally conservative. Best to keep her on the no fly list. He was only here a few weeks then heading home to California anyway. An affair would be awesome, amazing, a huge relief, really. But wasn't going to happen. Not here. Not with Piper.
Stepping into the house, he glanced around the laundry room, then walked through to the living area. It was a standard American bungalow, very middle-class and modest, like its owners. At the same time, it was luxury compared to some of the places he'd been staying. In those one-room shacks, the kitchen had usually been a single hotplate burner, the pantry a box about the size of a milk crate. If it had a tap, the water was cold. Refrigeration had been non-existent.
Scratching the prickling stubble on his jaw, he decided it was probably a good thing he'd come here instead of going straight back to L.A. The electricity and television were going to be culture shock enough, he thought wryly.
The old-fashioned landline and phone book were quaintly familiar, though. He used them to let Liz know he was in town and made plans to drive out and see her tomorrow. He was beat from over thirty hours of non-stop travel and tempted to fall on his face, but he would power through to the end of the day and hope to adjust his body clock quickly.
Besides, he wanted to talk more with Piper. He wasn't going to make any moves, but flirting was harmless.
He watched her through the window over the sink, as she descended the stairs and he drank a glass of water. She'd changed into a pair of blue shorts and a white and blue striped T-shirt, losing the heels for a pair of open-toed flat sandals. Her legs were really nice. Long and slender with enough muscle and curve to make them very appealing. She'd tidied her ponytail, but otherwise didn't look like she'd dressed to impress.
Maybe she isn't interested, Bloom. Maybe you're seeing something that's not there.
He wasn't at his best that was for sure. But even scruffy and decidedly white in a Latino and indigenous landscape, he'd garnered more than his share of female attention. Girls liked him. They always had.
"Are you going to behave yourself?" he heard Piper ask.
She was talking to Charlie, but he mentally answered with a beleaguered, I'll try.
Charlie was acting like he hadn't seen her in days. She bent to pet him and her shorts snugged her backside, making Bastian itch to take his time fondling and getting to know those bare thighs and plump cheeks.
He swallowed another gulp of cold water.
"If you bark, Mrs. Clements will tell me. Don't think I won't find out. Hear me? Ready?" she asked Bastian as she straightened, cheeks flushed, gaze skittering away from his.
She might not be interested, but she was definitely feeling the chemistry.
He patted for his wallet and nodded, silently letting out a slow breath as he took in the way her shirt hugged her breasts. Not heavy, but very nice.
He came to the door, but she didn't move.
"I'll just, um," she edged around him in the small laundry room, taking a key off the hook behind his shoulder, giving him a whiff of girly smells and toothpaste. "Wait a sec before you lock it." She grabbed a handful of kibble and stepped outside to throw it into the lawn. One foot came up and so did her shorts as she leaned over the rail, exposing even more of the backs of her thighs.
Dear God. Was she trying to kill him?
~ * ~
His Blushing Bride will release on all platforms May 11th, but if you like to pre-order, you can do that here: Amazon: US | Cdn | UK | iBooks
If you haven't read the previous books in this series, the quick links are all here:
1. Hometown Hero
Amazon: US | CA | UK | AUS
Nook | Kobo | iBooks | Smashwords | GooglePlay
2. Blame The Mistletoe
Amazon: US | CA | UK | AUS
Nook | Kobo | iBooks | Smashwords | GooglePlay
3. The Bachelor's Baby
Amazon: US | CA | UK | AUS
Nook | Kobo | iBooks | Smashwords | GooglePlay
Have you entered my Goodreads Giveaway? It runs until May 4th. You can enter here. Good luck!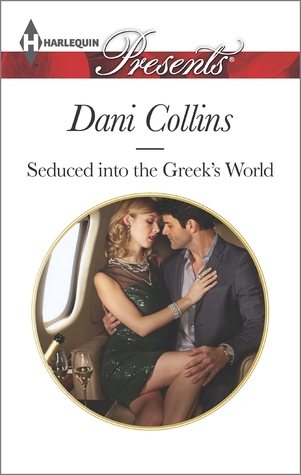 Enter to Win
Thanks for being such a loyal visitor! If you want to follow me on any of my social media profiles, they're here:
Facebook | Twitter | Goodreads | Pinterest
Have a terrific weekend!