Big Skies, Hot Guys!
Save the Date for His Blushing Bride, releasing May 11th!
Welcome to the third instalment of His Blushing Bride!
Before I jump into your #SampleSunday, I wanted to let you know that I turned in the first draft of the second book in that duet for Harlequin Presents I've been talking abut. And they have accepted the first! Whew!
I'll be revealing a few details about these two books in my newsletter coming out May 6th. Do you subscribe? My newsletter is a place for my most loyal fans to get the big news and bonus content first. The easiest way to join is to enter my monthly contest on my website here:
Now, let's get to your:
SampleSunday
Here's what's happened so far:
Here they take a quick drive into town. Piper has an appointment and Bastian needs to buy some clothes because his luggage was stolen.
~ * ~
He had to consciously drag his eyes off her legs as she got behind the wheel of the car.
"I was thinking, you probably do know NancyLynn Pruitt," she chattered as she backed out. "She's Nancy Parsons, the goody-goody from that show—"
"The actress?" He brought his eyes up from where her breasts were straining against the fabric of her shirt. "Yeah, I know who you're talking about. She was on that high school soap opera—That's it," he said, remembering the name of the show as she said it. "I didn't watch it, but my sisters loved it. She's here in Marietta? Why?"
"She grew up here. She's getting married to Jared Lovell." She paused at a stop sign and gave him a What do you think of that? brow-lift. "I'm meeting her to talk about the music for the wedding."
Love 'em and Leave 'em Lovell was getting married? Bastian couldn't help snorting with prediction of disaster.
Piper flung him another glance, this one amused, before turning left at the next light. "Celebrity marriages, right? Lots of people are taking that attitude, but I hope it works out for her. I, um, kind of know her."
She spoke with the cautious excitement of someone who had never been around celebrities and didn't know how many of them turned out to be assholes.
"She was older than me, but she came to our house for singing lessons when she was in the beauty pageant. Mom gave them to her for free, 'cause she couldn't afford them." Her tone changed to admiration. "She was so determined to find a ticket out of town. She deserves a happily ever after. She sure doesn't get any on Sultry Suburbs."
"Another soap opera of some kind?" he guessed, angling slightly so he could see her better. He ought to be getting his bearings, but the town was small and Piper was infinitely more interesting.
"You haven't seen it?" The car was a standard and she shifted with confidence, legs moving easily to clutch and accelerate. Her hair ruffled in the light breeze coming in through the open windows. It was probably the sexiest thing he'd ever seen.
"I've been in South America," he reminded absently. Her skin looked incredibly smooth, if still winter pale, but that creamy color was riveting. He wanted to touch it.
"You've been watching telenovelas then," she teased.
"Right," he agreed dryly. He was a little more concerned with genuine human drama, but didn't have time to say so. She slowed and nosed into an open space alongside the curb, then pointed across the street.
"You want the western shop. Sometimes the boutique up the block has a few pieces of men's wear, but this is your best bet unless you want to try the thrift store."
"Jeans and a few shirts is all I'm after," he said, then frowned as she climbed from her side of the car. "You're coming in? I thought you had somewhere to go."
She gave him a look of amused tolerance over the roof of the car. "I'm meeting Nancy at the bridal shop around the corner." Moving to rest a leather portfolio on the hood, she walked her fingertips through the colored tabs, double-checking the contents.
He leaned his forearm above the windshield, enjoying the way she pursed her lips into a pout of deliberation. He'd bet she alphabetized the hell out of seating plans.
Her head came up as if she suddenly realized he hadn't moved. "Problem?"
"Just wondering how any of those freshly wired teenaged boys learn anything over at Marietta High. Must be tough to concentrate."
"What do you mean—" she started to say, then her eyes widened with surprise before doubt flickered. She lowered her lashes, shy and disconcerted. Her brow crinkled and her mouth firmed.
With her cheekbones flaring like brake lights, she said "Grocery store is that way. I'll be half an hour. Meet you there."
He touched the tip of his tongue to his bottom lip, realizing she was more unsure of herself than he'd realized. He almost felt like he should apologize for letting her know he was attracted, but he wasn't sorry. She was so damned cute.
"What if I'm late?" he said instead, flirting openly.
"Then you'll have to walk." She pulled out her sternest schoolmistress tone and clipped the strap closed on her portfolio.
Oh, punish me, teach. Please.
Her gaze came up for his response, but he only offered his most appreciative smile, making zero effort to show he liked that tartness under the sweet.
A flash of vulnerability went through her expression and she dropped her gaze, then pivoted to skip onto the sidewalk and start down the block.
"Hey," he called.
"Yes?" She spun back, definitely testy.
Must be the heat.
"Be careful," he warned. "Hollywood thinks the universe revolves around them. Don't let anyone push you around."
"I work with teenaged boys all day," she scoffed, brows lifting in a way that lumped him in with them. "They think the same thing. I never let them get away with it."
Cute and tough. Absolutely perfect.
He watched her walk away, so enamored with her legs it was bordering on lechery. The next few weeks were going to be hard. Really, really hard.
He was going to be really, really hard
~ * ~
His Blushing Bride will release on all platforms May 11th, but if you like to pre-order, you can do that here: Amazon: US | Cdn | UK | iBooks
If you haven't read the previous books in this series, the quick links are all here:
1. Hometown Hero
Amazon: US | CA | UK | AUS
Nook | Kobo | iBooks | Smashwords | GooglePlay
2. Blame The Mistletoe
Amazon: US | CA | UK | AUS
Nook | Kobo | iBooks | Smashwords | GooglePlay
3. The Bachelor's Baby
Amazon: US | CA | UK | AUS
Nook | Kobo | iBooks | Smashwords | GooglePlay
Time is running out on my Goodreads Giveaway! It ends May 4th. Enter here: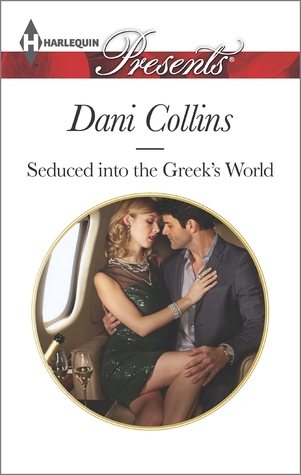 Enter to Win
I'll be traveling a lot over the month of May, (I'm in a hotel room right now!) but follow me on social media and you'll stay up to date on where I'm at and what I'm up to. You might even catch a few photos of the Rockies or other nice snaps if I remember to take any!
Facebook | Twitter | Goodreads | Pinterest
Have a terrific weekend!